A fantastic idea is one thing, converting this idea into a successful business requires a great deal more. With a tailored, 10-month business programme, we are here to help you fine-tune your entrepreneurial skills. Find out how to participate down below.
With an ever-growing campus full of innovative start- and scale-ups, the ecosystem in Groningen might just be the perfect place to pursue your dreams. VentureLab North is proud to be a part of this ecosystem, continuously nurturing ideators who want to become entrepreneurs. The VentureLab program offers a unique tailored set of mentoring from leading experts in finance, business planning, marketing & sales, organizational development and personal communication. By developing the right competences, we empower ideators to become entrepreneurs who can deliver upon their cutting-edge technologies. 
The VentureLab program is open to anybody who wants to become an entrepreneur. You could be from either academia or industry background with titles like student (both bachelor's and master's students), PhD, post doc, professor, lecturer, doctor, researcher, manager, engineer, chemist, technician, and others. We welcome all entrepreneurial-minded people who have the ambition to start a business, so do not hesitate to send us your application.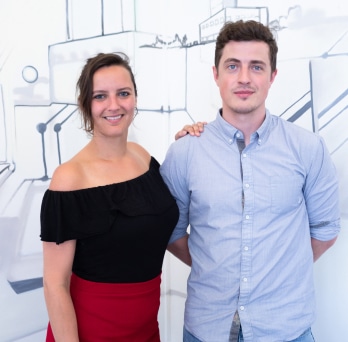 Do you have any questions?
Read some of our success stories